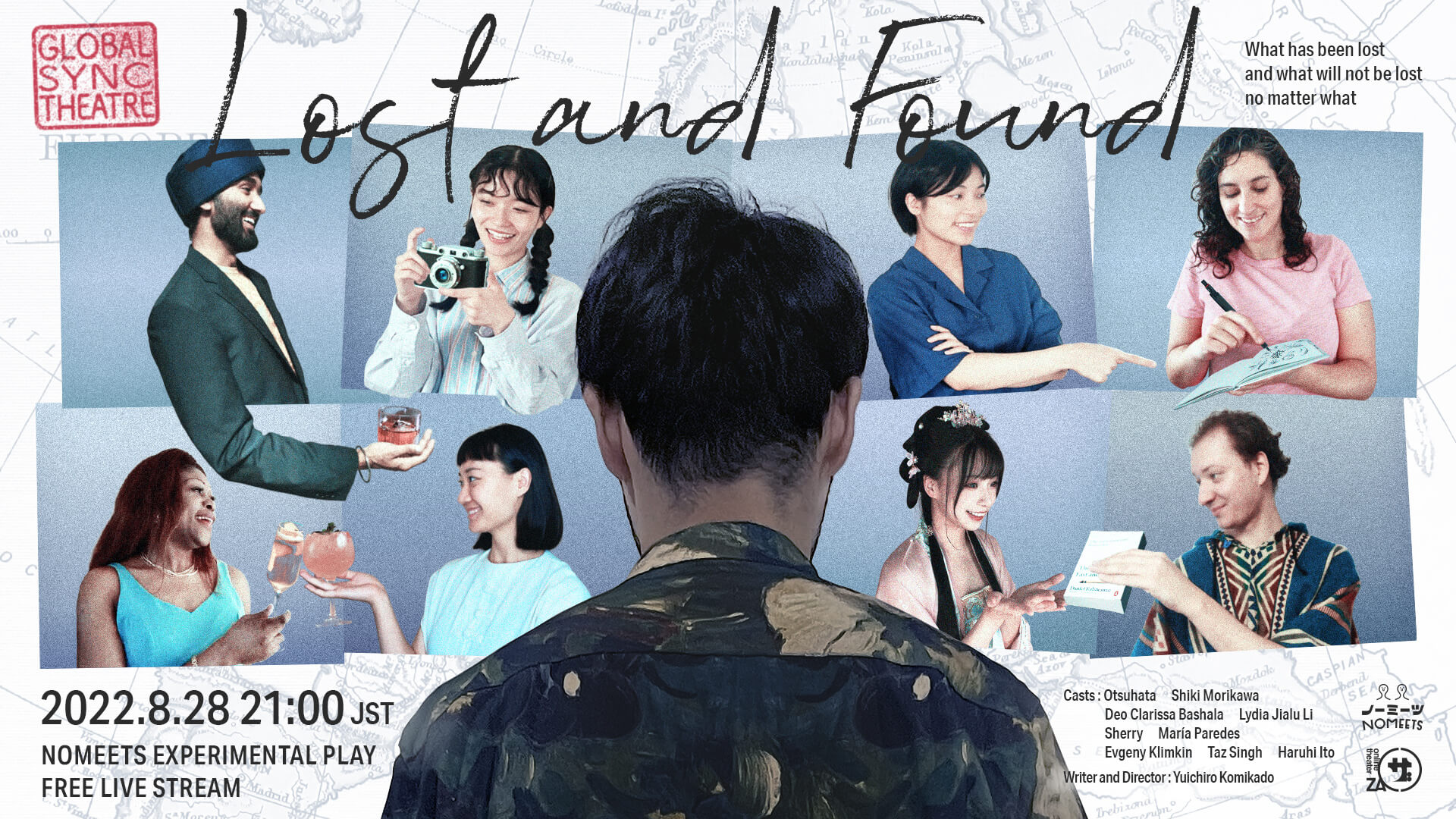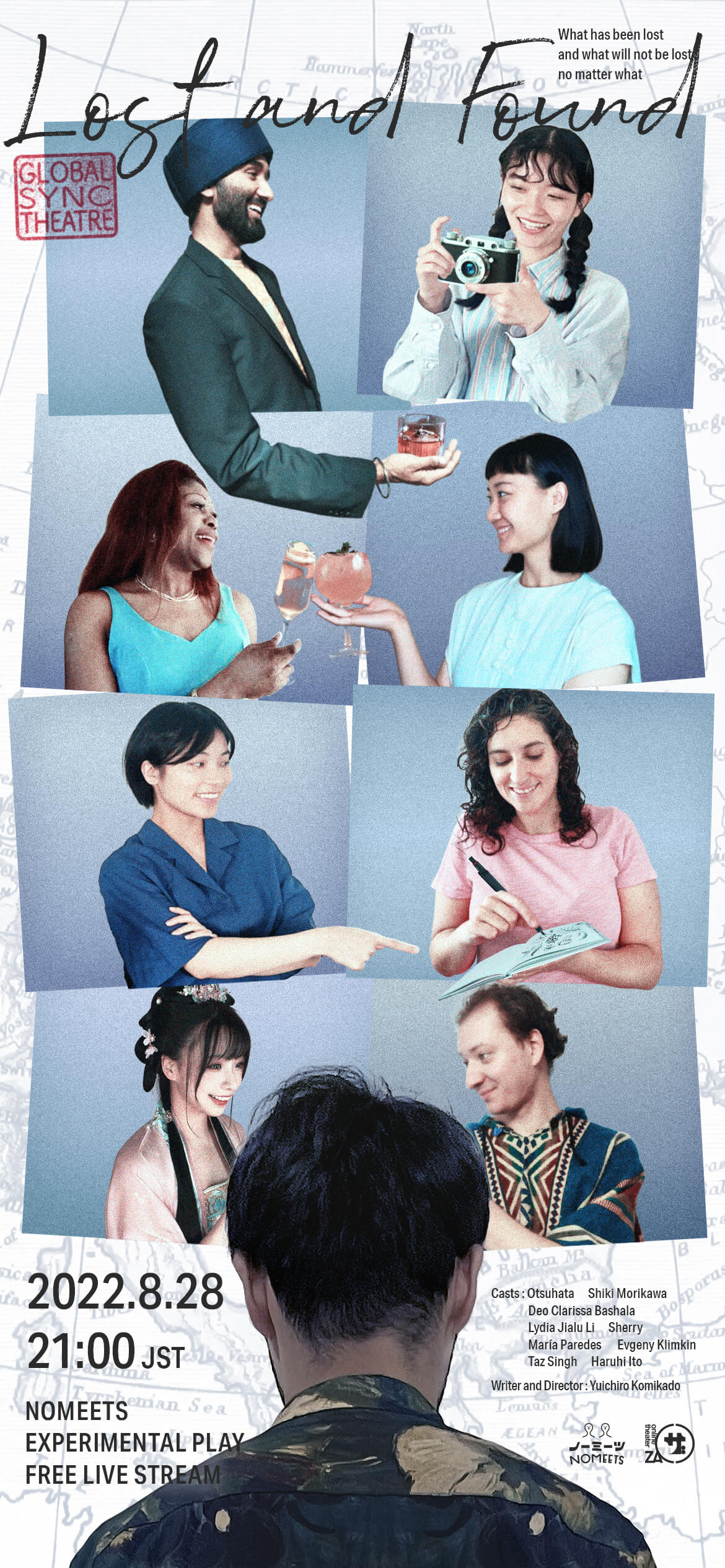 NOMEETS was launched in 2020
during the COVID-19 pandemic,
and ever since has been producing a series of
"Online Theatre" performances. Our next challenge is "Global Sync Theatre",
where we transcend languages, borders,
cultural differences and millions of kilometers of distance to deliver a single story together, live, online.

This story begins in a Guest House in Tokyo, Japan.
As small as it may be, the place used to bustle with a diverse collection of travelers and students from across the globe.
However, affected by the pandemic since 2020, it was finally forced into closure.
——After backpacking around the world,
I had found my dream: running a Guest House in my home country of Japan.
But now, that dream had abruptly come to an end.
As I was tidying the place to move out,
I found several "lost items" that belonged to people who once stayed at the Guest House.

I decided to try contacting their former "owners" who are now scattered around the world.
I was wondering whether anyone would reply,
whether anyone still remembered their days at this Guest House——

This is a story about rediscovering what cannot be taken away from us,
even in this world where all connections seem to have been lost.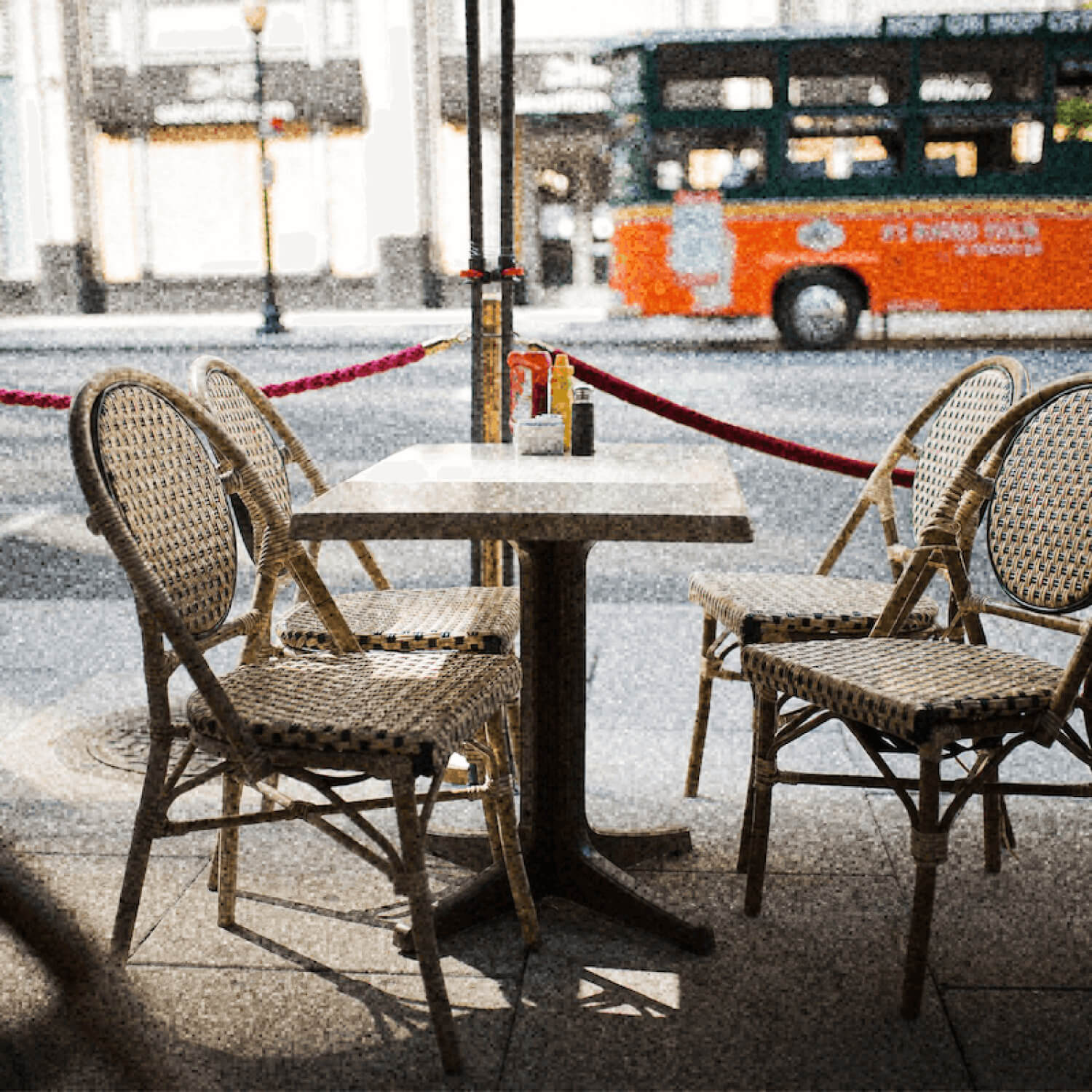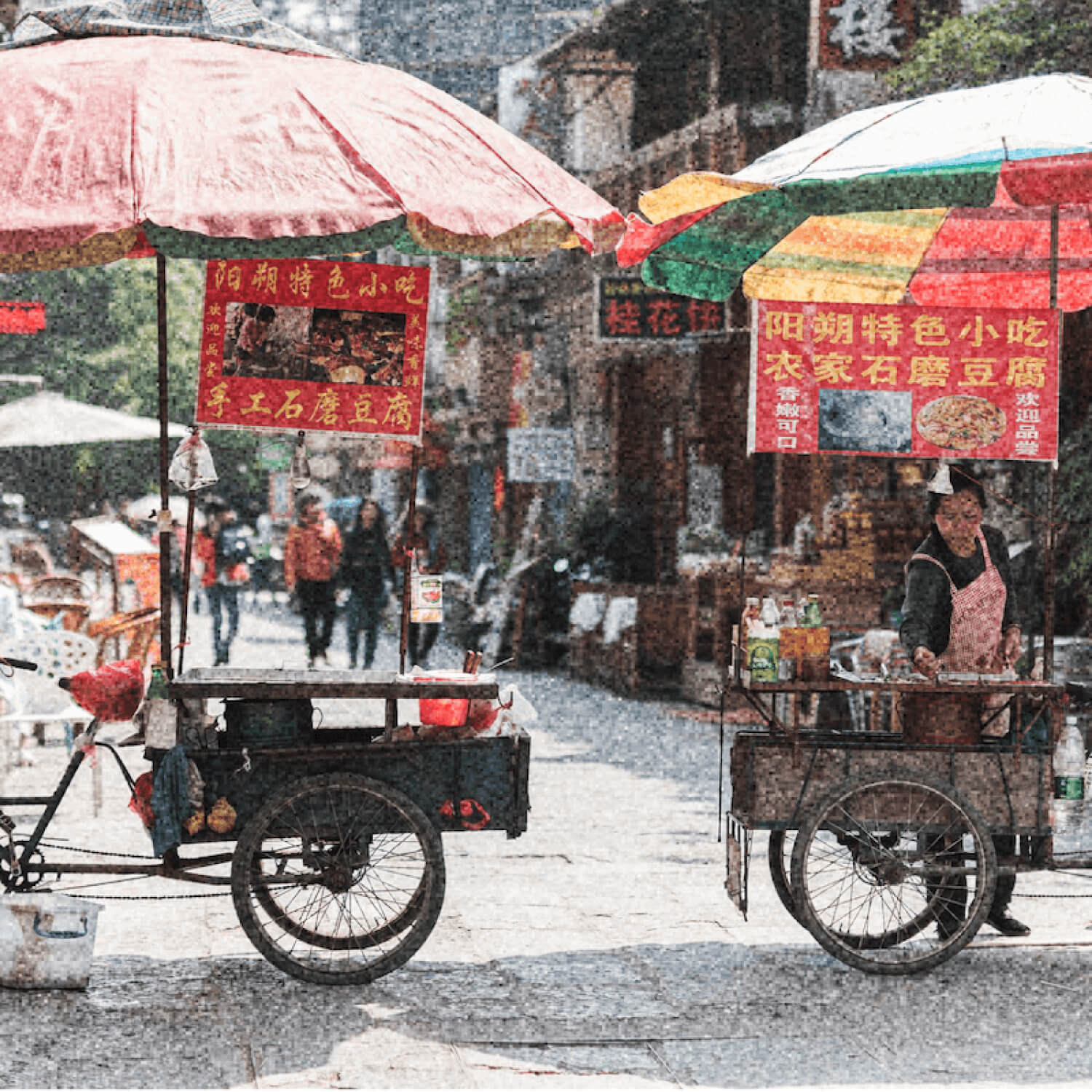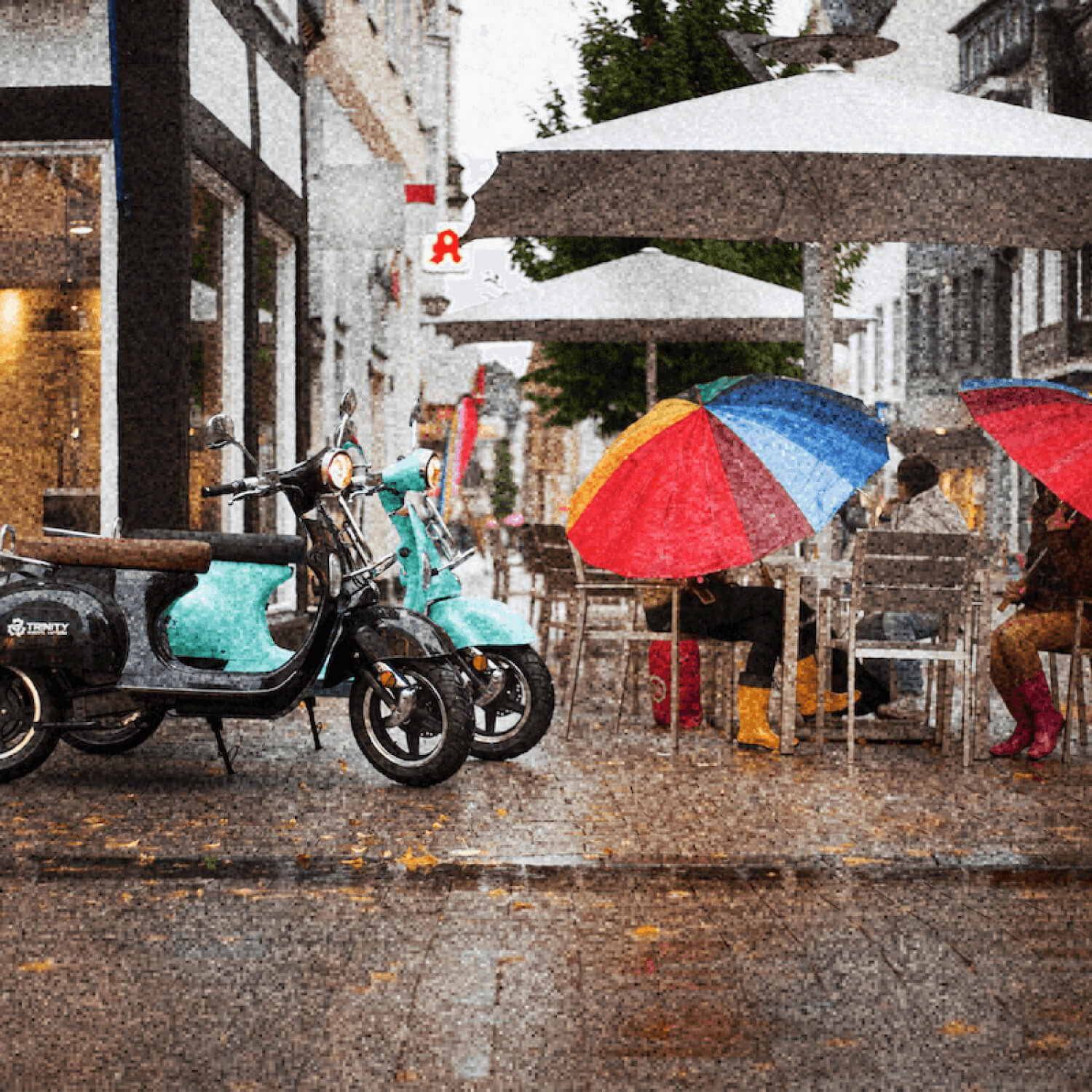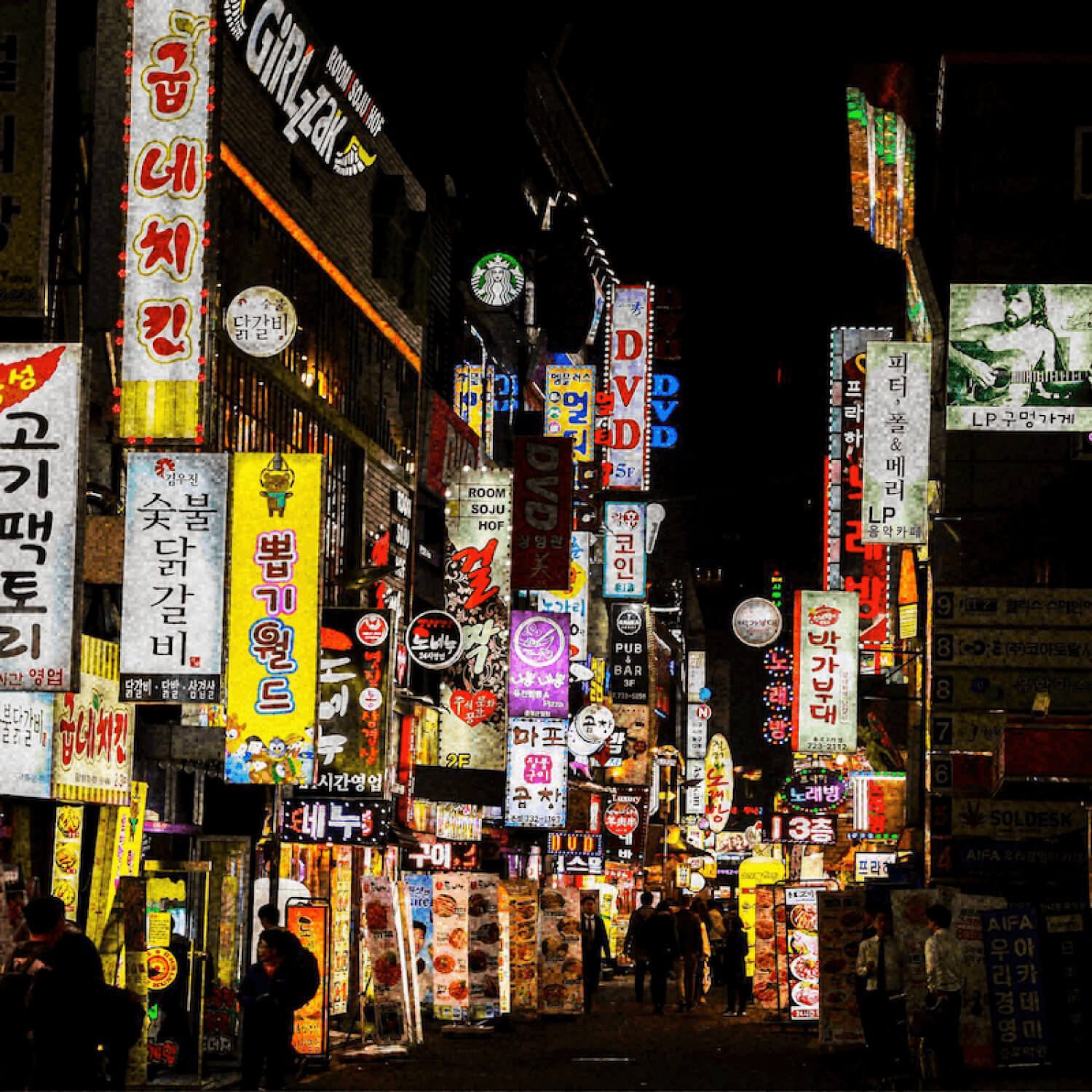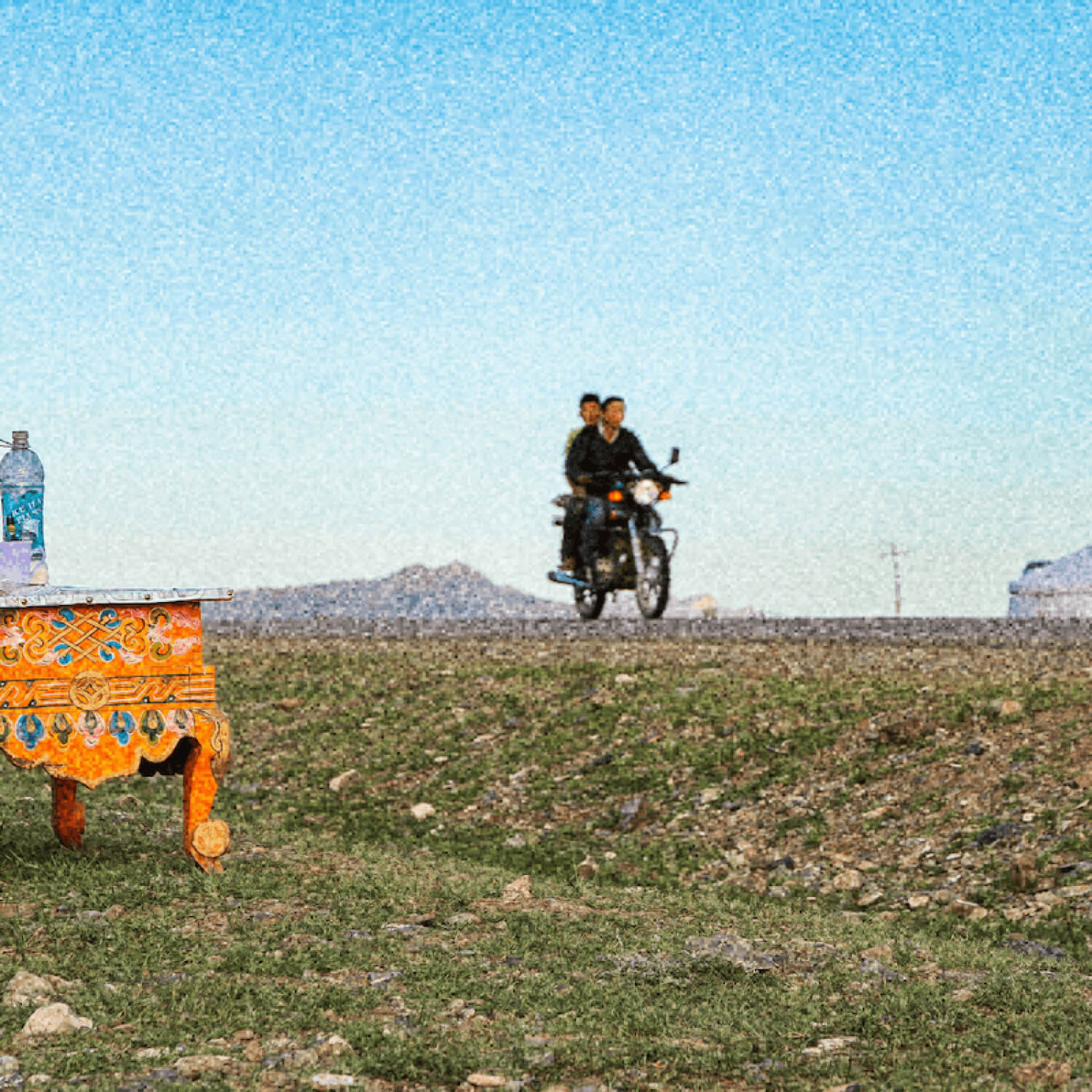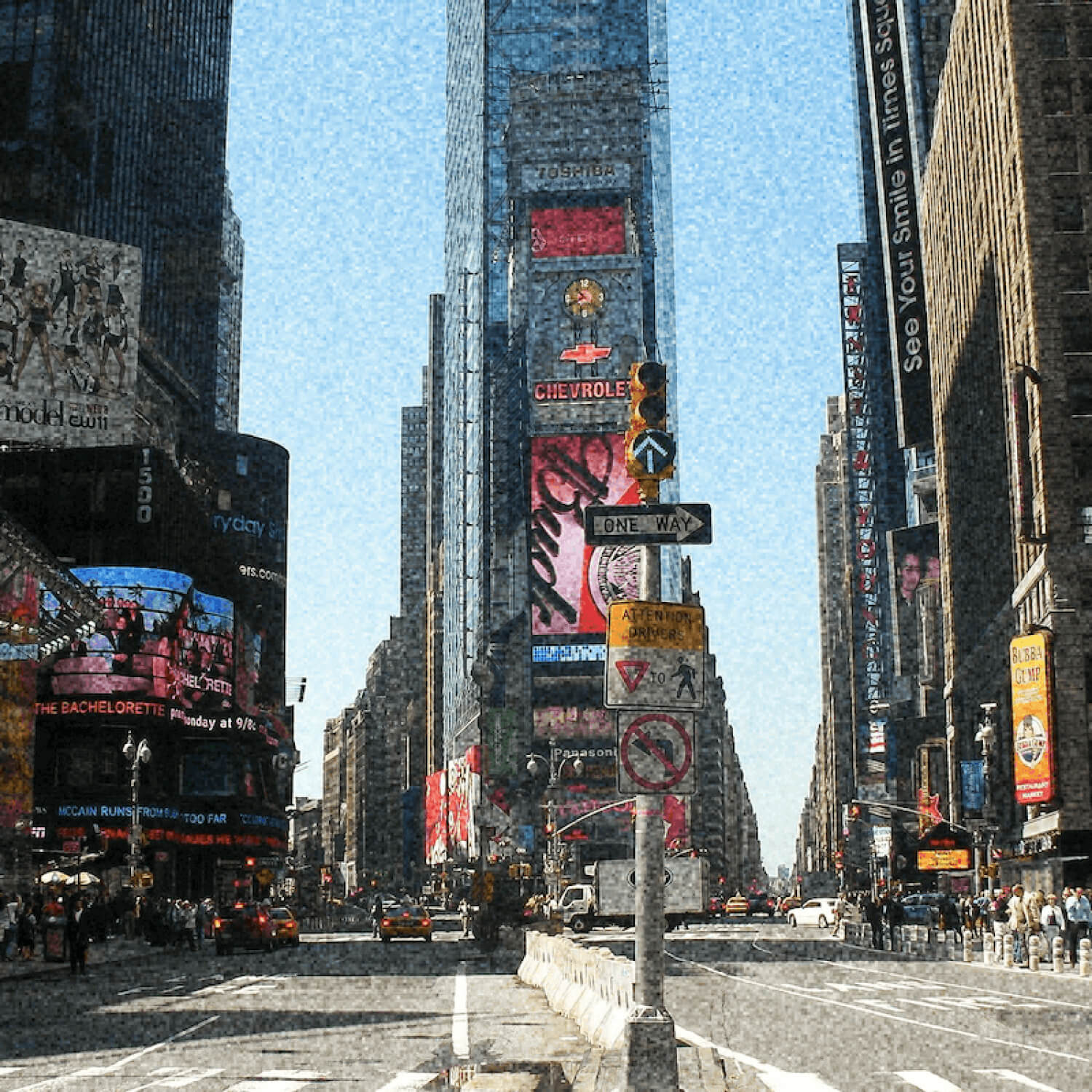 Project Information
Date 
Sunday August 28th 2022
Door time 20:30/ Show time 21:00(JST)
Playwright &
Director
Yuichiro
Komikado
Project Planner & Producer:Yuki Matsumoto, Yuki Matsumoto, Yurika Umeda
Assistant Project Producer:Mika Shirahama  
Artwork Designer:Aoi Saito
Marketing Director:Moe Odagiri, Yuka Ogi, Mizuha Sato
Web:Mahiro Nagasaki, Yuki Tsuchida
China Promotion Ambassador・Guest Appearance:Tomohiro Yamashita 
Technical Supervisor:Ippei Suzuki
Production cooperation:Taeko Yoshidaa
Translation cooperation:Yudai Mark Iwasaki(To Be Translations)
Cooperation:Agency for Cultural Affairs, Government of Japan Project to Support Emerging Media Arts Creators

[Cooperated with Screening party]
Guesthouse Jicca
GUESTHOUSE kimidoriya
Guest House waya
KYOTO UTANO Youth Hostel
Theatel Sapporo

[Cooperated with Promotion]
OYADO SAKURAKO PERU.
Guest House /Japanese Inn SAKURANBO
Guesthouse Lapacho
PENSION CASA DE BARCA
PENSION TASHIRO

[Special thanks]
LONDON APPLE HOUSE running by ZEKKEY LTD.
Cast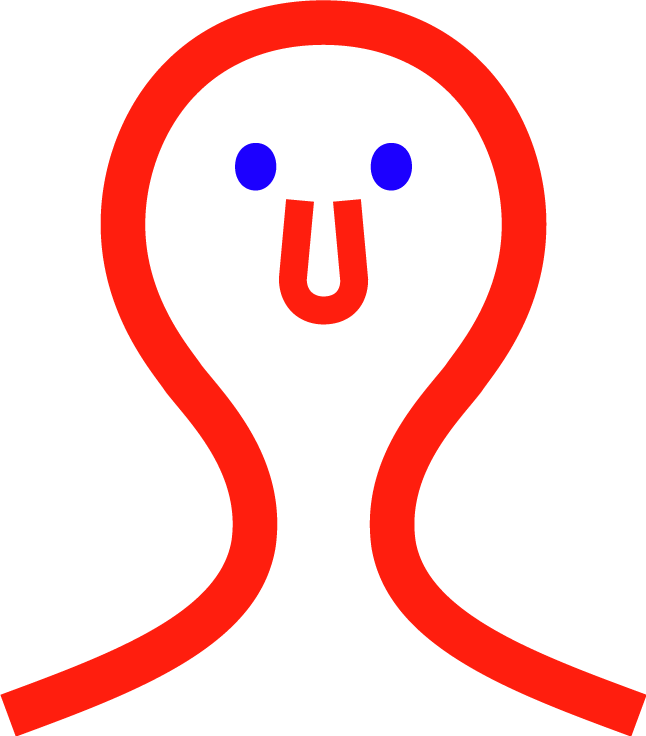 Who is nomeets?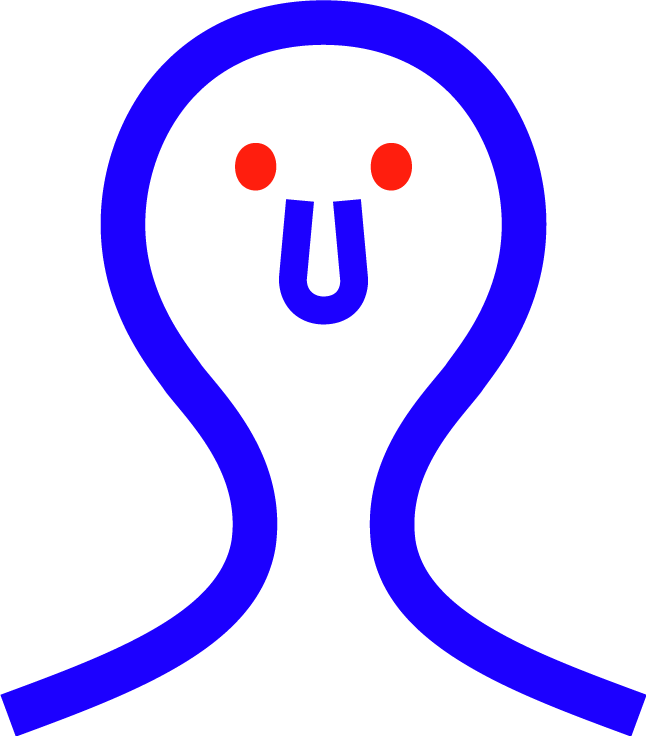 ---
A story label like one that you have never seen before, one that creates new stories.
Theater company NOMEETS (currently NOMEETS) was launched on April 9th, 2020, when people's outings were restricted and many productions were canceled due to the spread of COVID-19.
A wide variety of creators, including scriptwriters, producers, designers and planners got together, and a theater company that "creates without meeting" came into being. Immediately after launching, more than 20 short works were posted on SNS (social networking services), with the cumulative number of views exceeding 30 million. In a world where live entertainment keeps getting canceled, we have provided "contents that can be enjoyed at home" "from our home". Since then, we have given birth to more than 50 stories, including plays, dramas, programs, and movies.
Representative works include our premier performance of "Moratorium on Going Outside the Gate," "VIVA LA VALENTINE," which was co-sponsored with Sanrio Puroland, one of Japan's leading theme parks, and the All Night Nippon 55th Anniversary performance of "ALL NIGHT LONG." So far, we have won gold at the ACC TOKYO CREATIVITY AWARDS, the Media Arts Festival Excellence Award, finalist for the Kishida Kunio Drama Award, the AMD Award, and others.